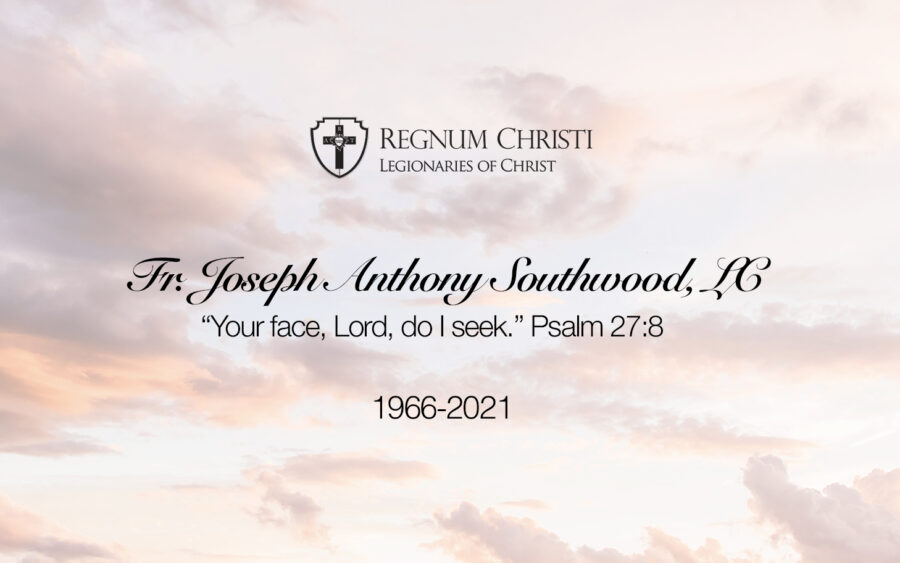 Fr. Joseph Anthony Southwood, L.C. Passes Away at the Age of 54
On Friday, January 22, 2021, Father Joseph Southwood, LC, passed away in Mexico City. 
Fr. Alberto Simán, LC, territorial director of the Legionaries of Christ in the Territory of Mexico and Central America, sent a message to the priests of the Congregation:
"With much pain and sadness, but with firm hope in the Lord, I inform you that a few minutes ago Fr. Joseph Southwood, LC, passed away. He was 54 years old. Fr. Joseph spent three weeks in the hospital with Covid, and after being released with a negative test, he returned to his community. Within a few days he had to be admitted again because of a serious lung infection  due to Covid."
He thanked Fr. Joseph: "Mission accomplished, dear Fr. Joseph! He went ahead of us to the Father's house, with many fruits and led by the hand of Mary.
Father Joseph was born on February 23, 1966, in Rock Island, Illinois. He entered the Legionaries of Christ's Novitiate in Cheshire, Connecticut, on September 15, 1985. He later studied philosophy and theology at the Pontifical Athenaeum Regina Apostolorum in Rome, from October 1993 to September 1998.
He received the ministry of lector in 1996. In 1998 he received the ministry of the acolyte, as well as diaconal ordination and, at the end of the same year, priestly ordination.
His priestly ministry was mainly lived out as a spiritual advisor in educational centers in Mexico and the United States. Since 2014, he was a member the auxiliary team for the men's Regnum Christi section in Mexico City, as well as a counselor, and vice-superior of the house of apostolate at Fuente de los Angeles, in the town of Poniente.
If you would like to leave your condolences, you can do so here.