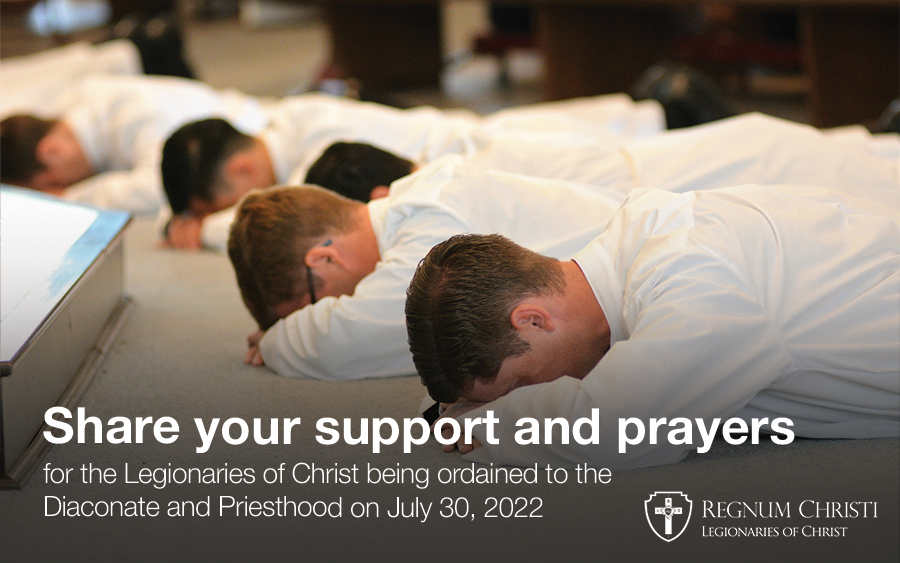 Offer a Message of Support to Our New Priest and Deacons
Deacon Robert Antonio, LC
Share your support and prayers with a personalized message displayed at their ordination!
The Legionaries of Christ are pleased to announce on July 30th, 2022, at Notre Dame Parish in Michigan City, Indiana. Dcn. Robert Antonio, LC, will be ordained to the priesthood, and Br. Peter Fagan, LC, and Br. Thomas White, LC, will receive the sacrament of Holy Orders through ordination to the Diaconate. Brother Thomas is the first graduate of Sacred Heart Apostolic School to be ordained!
Following the ordination, a reception will be held at Sacred Heart Apostolic School. We invite you to share your love and support for them through your donation and by personalizing a message, which we will print and display at the reception following their ordination and then give to them to keep.
All proceeds will go to help cover the expenses of the day.
Printed banners are 36″ x 24″ and can accommodate a message of up to 75 characters, including spaces. The last day to donate in order to have your personal message printed on a banner is Thursday, July 21st, 2022.